For Free Stock Market Tips
Trial give a Missed Call at
083 0211 0055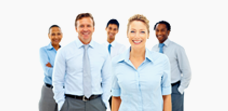 What is Forex Trading?
Click here to Enjoy Live SHARE MARKET Commentary and for NSE & MCX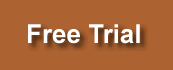 If you wonder what forex means, then the answer is that it is just a shortened version of the phrase foreign exchange. This is the type of trading that happens between numerous currencies from different countries and you can trade in on plenty of different options, such as USD, pounds and the Euro. You can either purchase or sell the currency, but they have to be different, such as USD and Euros and they can't be the same. This means that you would be using the USD for all selling and purchasing would be done in Euros. You will have to watch the market extremely carefully to ensure that you are making your purchase or sale at the right time without losing too much of your money.
This is really close to the same type of market that real estate uses where the real estate purchases and then sells all of the property to their clients. If the agent purchased the property back in 2000 for a cost of USD$1 million and then sells it to a client in 2005 for a price of nearly USD$1.5 million. The difference in these prices is the amount of profit that the agent makes. Profit is the asset value that was increasing from the time the purchase was made in 2000 until it was sold again in 2005. This is how the currency is also sold, which would help you to realize that you can make a profit easily on selling or buying them, if you are watching the trends.
Depending on the current trading market the base currency value might increase or decrease when compared to the foreign currency that you are trading against. If there is a downward trend where your base currency value compared to the foreign currency occurs, then you are standing to make a profit when you sell your the foreign currency. Also, if there is also an upward trend in the current market, then you will also see gains if you are trading with your base currency. Depending on what type of trend is occurring, you will be able to determine whether you should sell your base currency or the foreign currency.
There are some people who use brokers to help them with their deals. The broker would be able to take care of all of the deals on the forex market for you instead of you having to deal with it yourself. You would be able to do the work yourself, but you should have a broker help you with it until you have the required knowledge. There are various methods that you would be able to use to analyze the trends of the market, which would help you to determine whether you are going to purchase or sell.
The broker would be able to give you a tool that can give you real time interaction data that would show you the current dips and transitions that are happening in the market. You always need to be keeping track of it since the market can change in an instant and you would need to be ready to change your trades with it. You need to close the entire trade so that you can get your profits, so if you don't know what you are doing, then hire a broker to help you until you can handle it yourself. You need to make sure that if you are just starting out that you have someone who can give you advice and hold your hand so that you don't lose too much money at the start, which is bound to happen to everyone.
You should make sure that if you want to get into the forex or foreign exchange market that you know the important information. It is the trading of foreign currencies that are either purchased or sold and the deals can be taken care of by you or by a broker. You should hire a broker to take care of the deals if you don't know what needs to be done or if you just don't want to worry about it. However, make sure to take care and watch the trends that are ongoing in the market before you make any decisions.
Get 90% Accurate FOREX SIGNALS NOW
For more articles click here
Our Services
Quick Free Trial give us a missed call at
@ 083 0211 0055
Free Trial Form
Free Newsletter
Quick Free Trial give us a missed call at @ 083 0211 0055