For Free Stock Market Tips
Trial give a Missed Call at
080 3063 6424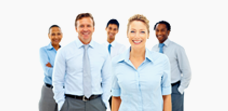 What is commodities
Click here to Enjoy Live SHARE MARKET Commentary and for NSE & MCX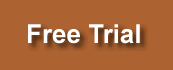 What is a commodity?
Introduction:
Let us first know about the commodity. Commodity is basically a product. It is of uniform quality and used for trade in various markets. Commodities are the root of day to day items we use and eat. There are generally two types of commodity. They are:
Hard commodities

Soft commodities
Hard commodities are the one which can remain for long period of time. Hard commodities include- crude oil, gold, and silver. These are retained for longer period of time. Thus such commodities have long shelf life.
Whereas soft commodities are those are quickly destroyed and perishable. A soft commodity includes all the agriculture products such as rice, wheat, and soybean. These commodities have limited shelf life. Thus soft commodities are retained for a span of time.
Commodity market:
It is necessary that commodities have to be similar or interchangeable. This is because commodity from one market should be of same quality as from another. For example, gold in one market or country should be of same purity as gold from another market or country. However consumer products like televisions, computer or laptops vary from manufacturer to manufacturer. Hence such consumer products cannot be traded as commodities. However, bonds and currencies are also traded as commodities nowadays. Commodity market is created to serve the end users i.e. – actual producers and buyers of commodities. 

Nowadays people are working on such on these commodities so as to buy or sell when the price of commodities changes. This habit has proved to be quite lucrative. The market of commodities is like that of share market where people put lot of money. Trading of commodities is done with lot of speculations as people tend to assess about the commodities which are being priced in the market. Once the commodities are priced then depending upon the prices people buy or sell them over the internet. This whole thing depends to a large extent of social and economic factors. The demand and supply of these commodities decides the profit margins that people make out from these commodity transactions. The trading of such transactions has to be done with lots of calculations and speculations.
The commodities and materials which are involved in the trading are used in day to day life. Thus a commodity demands real money. It is also necessary to keep a check on how the market is behaving as people are required to work on real market system. Commodity trading involves inter market relationships. Thus it is a key factor to understand how the relationship within a sector can be used as trading information. Commodity business has become very famous these days. This is because of the risk factor that share market has brought up. So, for this reason commodities are been taken care in a vigilant manner. As we know plenty of money involvement happens to be there in commodity trading therefore billing also goes in a big way. People have made huge profits from the trade of commodities. People have great going to put their money on shares and foreign currencies. It is important to develop a good understanding about the commodity trading before you embark and invest in such sourse of action.

However many people think that investing in such commodities is a form of gambling. But these rumors should not be regarded in a genuine way. Instead it gives substantial ease to earn profit. Thus for those who want to invest it is a good option for investors to diversify from usual bonds. Due to its speculative nature, risk involvement can be dangerous at the same time. Thus there are chances of loss as well. This all depends upon the behaviors of the market. Thus it is important to note the market changes.
Commodity trading wholly solely influenced due to the demand and supply criteria plus inventory. Therefore it is important to keep an eye on such factors to predict the future changes. This will help to avoid unnecessary losses. We can say that it is indeed one of the most risky areas to invest in but on the other side, it can also be the most profitable if you are aware about what you are doing.

Description:
Commodity market involves good sense of understanding and knowledge. You can stay informed by visiting the websites which will explain the future behavior of the market plus the risks and profits involved in commodity trading.
Click here for Indian stock market tips
Our Services
Quick Free Trial give us a missed call at
@ 080 3063 6424
Free Trial Form
Free Newsletter
Quick Free Trial give us a missed call at @ 080 3063 6424