For Free Stock Market Tips
Trial give a Missed Call at
083 0211 0055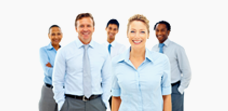 Mistakes beginner traders make in initial trading days
Click here to Enjoy Live SHARE MARKET Commentary and for NSE & MCX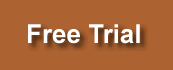 The Worst Mistakes Beginner Traders Make
Day trading is an arena that can deliver you quick and easy results – at least this is the common misconception that is harbored by a large number of people. This is one of the biggest misconceptions that is fostered by many of the beginner traders, as a result of which they have to face a large number of hardships in their profession.
Let us take a look at some of the common mistakes that are committed by the beginner traders.

Mounting Losses
One of the biggest mistakes that are committed by a beginner is that they are unable to state the point where they should stop making investments. This is the essential trait that can be found in the expert traders. In the case of the beginners, it is seen that they are unable to discern the point when they should give up on making investments in buying stocks so that their losses are diminished.

Not Having A Plan
Day trading runs on a certain pattern. Effective and successful traders are able to discern this pattern and follow the same so that they can make profits on the continuous basis. Beginners often don't have a set plan as per which they carry out the buying and the selling of stocks. This can be seen in their haphazard way of buying and selling stocks. It must be said that the market for the financial instruments happens to be a highly sensitive one. The Stock market can crash or can soar at any point in time hence it is imperative that you must have a keen understanding of the pulse of the market. Your planning of buying and selling has to be such that you never invest too much so that your losses are never too high.

Too Many Options
Often the beginners do invest in a large number of options. This is a very wrong step to take. Experts often advise the beginners to take play with limited options. It is advisable that first as a beginner you must make a good research of the various stocks and the companies that are in the market. On the basis of which you must choose not more than three stocks at a time on which you will be investing. You must wait for the right time so that you can sell off the stock on the same day to earn a good amount of money. The task sounds simple but it is not. Keeping a track of the stock will mean keeping a track on a large number of other aspects that are taking place externally. This is a tough job and requires close observation and attention from the day traders. Hence it is advisable that you must start off with limited options.

Not Enough Research
The other common mistake that is done by the apprentice day traders is that they do not make a proper research on the market. Homework is very important in this context. A good homework can help you to learn all about the market and the trade patterns that are guiding and are controlling the market. The task of day trading requires a good amount of education and research. Beginners often do not invest the correct amount in this aspect. This is one of the major mistakes that they do. Even if they keep a track of the market the relevant external factors are missed out. This is very pertinent for the foreign exchange and the share market.

Too fast Dealings
Do not sell and buy at a high speed. This can cause a euphoria for the beginners but too high a speed can result in rapid mistakes and hence accumulating losses. This can turn into a vicious cycle.

Excessive Leverage
Excessive leverage can feel exciting, to begin with, but this as a process can again lead to greater losses than benefits and profits

Following The Trend
Do not follow others without a clue. This as a process can lead to huge losses and again you will never be able to operate independently.
The market for financial instruments is a highly volatile market. With the right knowledge, you also need the right mind frame. Always be patient and do not take hasty decisions.
Click here for Indian stock market tips
Our Services
Quick Free Trial give us a missed call at
@ 083 0211 0055
Free Trial Form
Free Newsletter
Quick Free Trial give us a missed call at @ 083 0211 0055